Auto Repair in Mobile, AL and Surrounding Communities
When your car experiences any sort of trouble, trust the professional mechanics at Foreign & Domestic Auto Care to provide it with great service. Our team is skilled at quickly diagnosing and repairing all sorts of car problems using the latest diagnostic equipment. From brake jobs to engine replacements, we really do it all. To learn more about our Mobile auto repair shop, or to schedule an appointment, don't hesitate to contact us. We look forward to working with you to keep your car safe and reliable.
Domestic Auto Repair
Asian Auto Repair
Engine Repair & Replacement
Automatic Transmission Repair
Manual Transmission Repair
Transmission Replacement
Clutch Repair
Suspension Repair
Alternator Repair
Starter Repair
Sensor Repair
Car Air Conditioner Repair

Computer Diagnostics
Check Engine Light Repair
Auto Electric Repair
Ignition Repair
Head Gasket Repair
Oil Leak Repair
Emissions & Exhaust Repair
Fuel System Repair
Cooling System Repair
Custom & Classic Car Services
Nissan Z Specialists
Performance Upgrades
Engine Repair & Replacement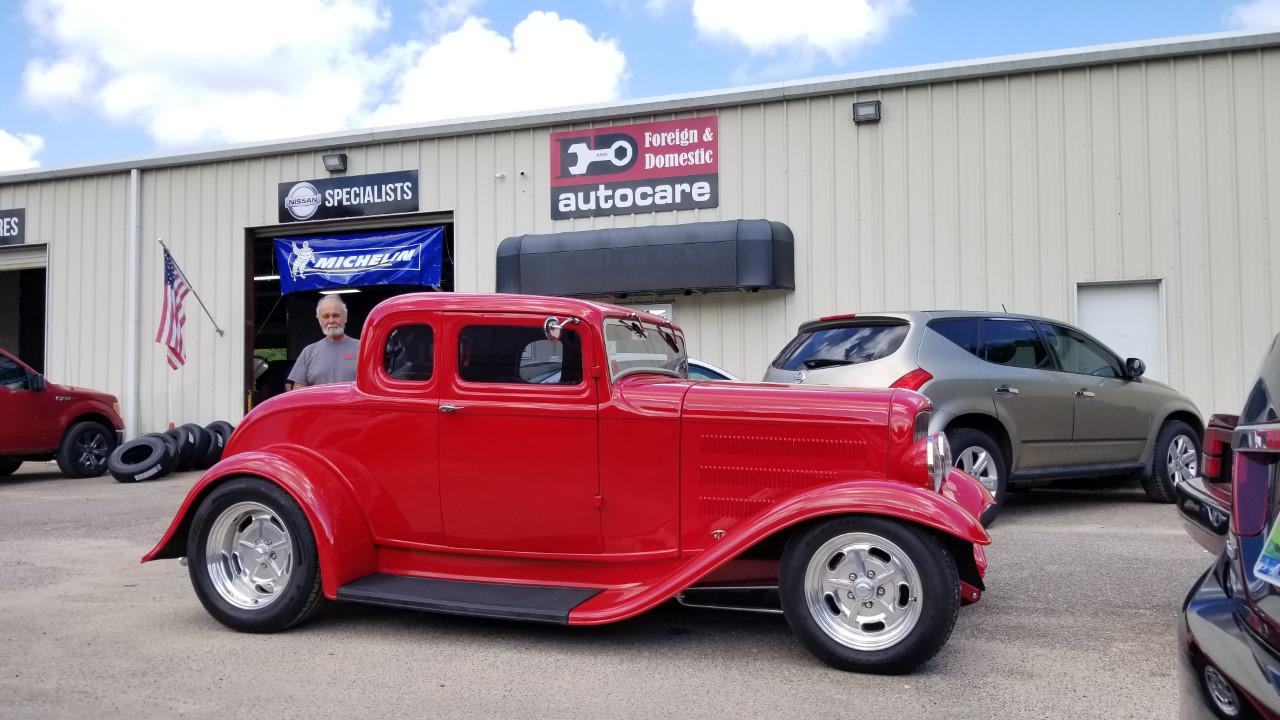 The expert mechanics at Foreign & Domestic Auto Care are skilled at engine repair and engine replacement for all makes and models. If you have encountered signs of engine trouble, such as an oil leak, a knocking noise, increased exhaust smoke or decreased performance, give us a call. We can conduct head gasket repair, valve jobs, wiring repairs, engine removal and engine replacement and other comprehensive engine repair in Mobile, AL that will ensure your car continues to perform as best as possible. Our engine shop is ready to service your car.
Transmission Repair & Replacement
Are you experiencing trouble shifting gears? There are several signs that it may be time for transmission repair or transmission replacement in Mobile, such as a transmission fluid leak, grinding noises when shifting or delayed shifts. Don't delay contacting our team if you encounter any of these issues, as the longer you wait, the worse the problem will get. We perform expert automatic transmission repair and manual transmission repair at our transmission shop, which includes clutch repair and driveline repairs. We would happily provide an estimate for the cost of transmission repair in Mobile, just give us a call to learn more.
Brake Repair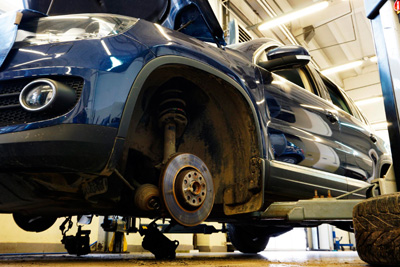 It's crucial that you visit us if you believe your car or truck is having braking issues. Delaying brake repair could put you at risk of an accident. Should you notice brake trouble symptoms such as squealing noise when braking, a soft brake pedal, a vibrating brake pedal or if the ABS dashboard warning light illuminates, come see us for a brake job in Mobile, AL. Our brake shop offers brake pad replacement, brake rotor replacement and complete brake repair for all makes and models of cars, trucks and SUVs.
Car AC Repair
Car air conditioning is a must have during hot Alabama summers. If you're not getting the cool breeze you crave, visit our mechanics. We perform expert auto AC repair, including car AC leak repair, freon recharging, condenser repair and more. Our fast and accurate automotive air conditioning diagnostics will allow us to quickly and correctly fix car air conditioning issues.
Car Customization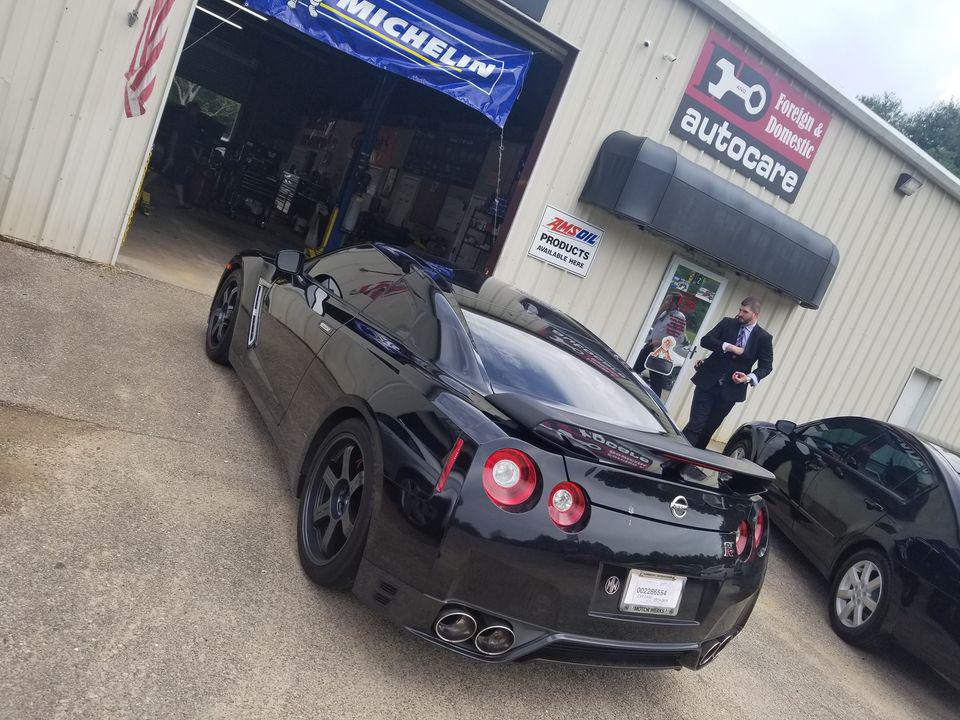 Foreign & Domestic Auto Care provides professional car customization in Mobile for people looking to take their ride to the next level. We offer lift kit installation, custom suspension, custom exhaust, custom grilles, custom bumpers, custom headlights, custom hood latches and so much more. Come talk to our Mobile car customizing team about your plans and we'll let you know how we can help you make it happen.
Nissan Z Specialist
Foreign & Domestic Auto Care is the Gulf Coast's only Nissan Z Car Specialist! Whether you own a classic 240Z, 260Z, 280Z, 280ZX, 300ZX, or a more modern 350Z, 370Z or GTR, we are your source for Nissan Z repair in Mobile. From routine maintenance, tune ups and oil changes, to comprehensive engine repairs, transmission repairs or performance upgrades, we do it all for Zs! Give us a call or stop by to learn more about our outstanding Nissan Z services.
Domestic Auto Repair
We love helping drivers take care of their American autos. You can trust us to expertly service any current or defunct make or model. This includes Chevrolet, Buick, GMC, Cadillac, Oldsmobile, Pontiac, Saturn, Hummer, Chrysler, Dodge, Jeep, RAM, Plymouth, Ford, Lincoln or Mercury. We always use high quality parts and fluids to complete repairs, ensuring they're done right the first time.
Foreign Auto Repair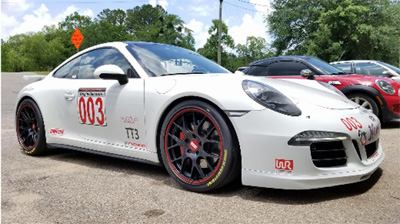 As your Asian auto repair expert in Mobile, there is no service we can't do for your Japanese or Korean vehicle. Bring us your Nissan, Acura, Honda, Mazda, Toyota, Lexus, Infiniti, Genesis, Kia, Hyundai, Mitsubishi, Isuzu, Scion or other make any time it is in need of repair or maintenance. We promise it will run safely and reliably when it leaves our local auto shop.

You can trust the professional mechanics at Foreign & Domestic Auto Care to complete honest, fair priced and thorough repairs on your vehicle. For more than a decade we've been a trusted source for superior auto repair in Mobile and the neighboring Alabama communities. Give us a call at (251) 281-0422 to schedule service or to request an appointment or an estimate for the cost of car repair.

"Best shop in lower Alabama! Fare prices, timely service, friendly staff. Bob, John, and the boys go out of there way to make sure that your experience with them is as comfortable and as pleasant as possible. I highly recommend this shop for any repairs, upgrades, or just if you need some scheduled maintenance."
~

Bryant Guardia