Tires & Wheels in Mobile, AL and Surrounding Communities
Foreign & Domestic Auto Care is your source for used and new tires in Mobile. Besides offering all brands and sizes of new tires, we are also a carrier of custom wheels and conduct a number of tire repairs and tire services. Our team would be happy to discuss your car's needs and help you make the right choice for wheels and tires while staying with your budget. Visit our tire shop or give us a call to schedule an appointment for tire services in Mobile.
New Tire Sales
Michelin Tires
Uniroyal Tires
BF Goodrich Tires
Tire/Wheel Balancing

Flat Tire Repair
Tire Replacement
Tire Rotation
Wheel Alignments
Custom Wheels
New Tire Sales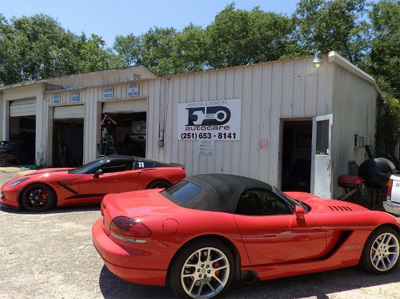 We offer new tires in Mobile for all makes and models of vehicles. Our wide range of new in stock tires covers all sizes and brands, ensuring we have the right rubber for your ride. From off road tires to all season tires to track tires, we have exactly what you need for your daily driver or special interest vehicle.
Largest Independent Tire Dealer for Michelin, BFGoodrich and Uniroyal Tires
Foreign & Domestic Auto Care is the largest independent tire dealer for Michelin, BFGoodrich and Uniroyal Tires. As a certified direct dealer, we are able to offer excellent pricing on new tires from these trusted brands. To learn more about our selection or to set up an appointment for new tires in Mobile, don't hesitate to contact us.

Used Tire Sales
Mounting used tires on a vehicle is often a great way to save money without sacrificing quality, performance or safety. Our used tires are thoroughly inspected to ensure they are safe to use and will offer many miles of great use. Give us a call to learn more about our current selection of used tires in Mobile.
Tire Repair & Services
Our tire shop is equipped with the tools and equipment necessary to perform many tire services. We offer flat tire repair, tire mounting, tire balancing, tire rotation, wheel alignments and more. If your car needs tire services in Mobile, come see us. One of our expert tire technicians will gladly walk you through your options.
Custom Wheels & Rims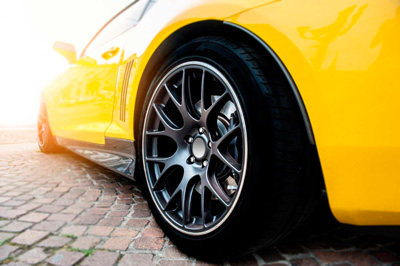 We stock a huge variety of custom wheels for sale in Mobile. No matter what type of car you need custom rims for, we have you covered. People come to us for off road wheels, racing wheels, big wheels, colored wheels, spoke wheels, hot rod wheels, classic car wheels, muscle car wheels, truck wheels and so much more. If we don't have exactly what you're looking for in stock, we can order custom wheels that you won't find anywhere else!

Our tire shop in Mobile is much more than just a place for new tires. Thank you for choosing Foreign & Domestic Auto Care for all your tire service needs, from minor repairs to installing new custom wheels. Give us a call at (251) 281-0422 to learn more about our shop or to schedule an appointment for professional assistance or to receive new tires in Mobile, Alabama.


"10/10, 5/5, All the stars I can give them! The best car repair experience I had ever had. I was in the middle of a 3,000 mile road trip and had a wheel bearing going out on a Friday night! I searched online and saw good things about Foreign & Domestic Autocare, so I called and left a message for them Friday night. I got a call back from Bob on Saturday morning and headed to the shop.

They were able to get me in on a Saturday morning, get the bearing replaced and have me back on the road in short time. It was great! They didn't charge me for coming in short notice or give me any trouble about it. The price was great as well.

Bob was super friendly and even offered me some donuts they had! If I lived in the area I would only use them for my service. Again, I will be forever grateful to F&D for their amazing service and kindness!"
~

Michael Yoder

"These guys are professional. They work on all cars and trucks, not just tuner cars or race cars. Bob is great at diagnosing car issues. They have also taken care of my kids car as if it were their own. I never feel like I over paid like other places. FYI, the shop is always busy, because people know that Bob and the guys do great work. Thanks F&D!"
~

William Clark